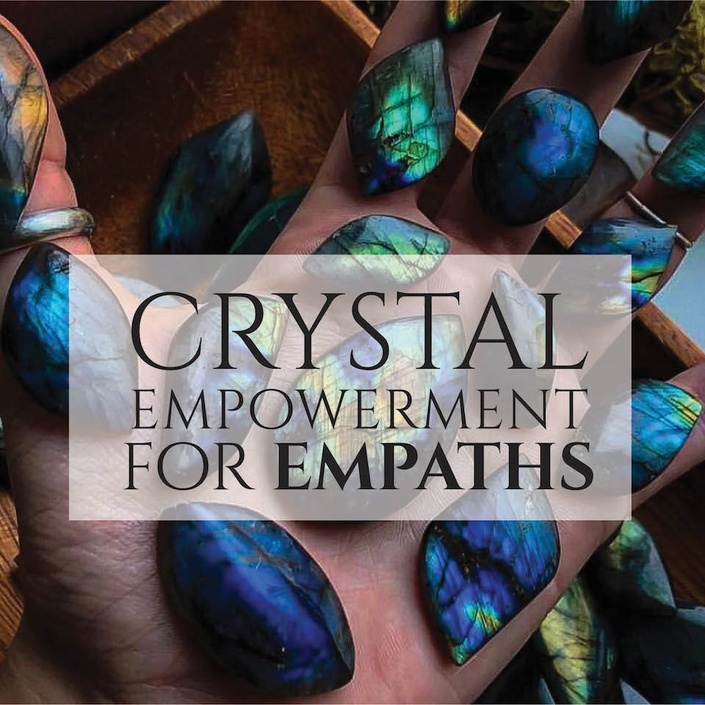 Crystal Empowerment for Empaths
An empowering, self-care approach to shielding your energy
ARE YOU AN EMPATH?
Are you someone who feels sensitive to other peoples' emotional energy, even to the point where you feel you absorb it or are affected by it? The good news is that you don't have to be a victim, vulnerable to the energy around you. You can learn how to empower yourself so that being an empath becomes a blessing, not a curse.
In this online training you will learn how to work with crystals in a variety of ways to clear, shield, and fortify your energy, how to respond and recover from psychic attack, as well as how to fine-tune your empathic abilities so that they heighten your psychic senses.
Oftentimes psychic protection is presented as a need to defend yourself against harm, an approach that can result in a fear-based perspective that weakens the shielding you've put in place! You'll come away from this training understanding how to embrace your own abilities, and how to approach psychic and energy shielding from a mindset of self-care, compassion, and confidence, working with crystal energy.
EMPATHS - you have a psychic ability, not a liability!
Learn how to empower yourselves through crystalized self-care.
This training course includes the following:
FIVE 20 - 45 minute video classes taught and recorded by Krista. Each class includes crystal teachings, energy theory, in-class guided exercises, and step by step practice instruction
Class audio recordings PLUS transcripts that you can stream or download
A Metaphysical Crystal Index that includes the photos and properties of every crystal discussed in the training, downloadable for easy reference
A printable Course Workbook so that you can track your progress, keep notes, draw or make lists
Restorative Crystal Protocols handout to use if you've experienced a psychic attack
Your Daily Practice handout to support you in maintaining a simple, quick, yet effective energy clearing and shielding ritual!
Email access to Krista for questions, and email access to the dedicated program administrator for student support and technical troubleshooting
20% OFF Coupons for online crystal purchases at Happysoulonline.ca and Healingcrystals.com!
ADDED BONUS! - As part of the Empath empowerment movement, you get a second eCourse "Psychic Shield: Energy Protection for Healers & Empaths" FREE!!!
Required Crystal List
You need a piece each of the following, any size, shape, or form:
Smoky quartz
Red jasper
Rose quartz
Black tourmaline
Hematite
---
Your Instructor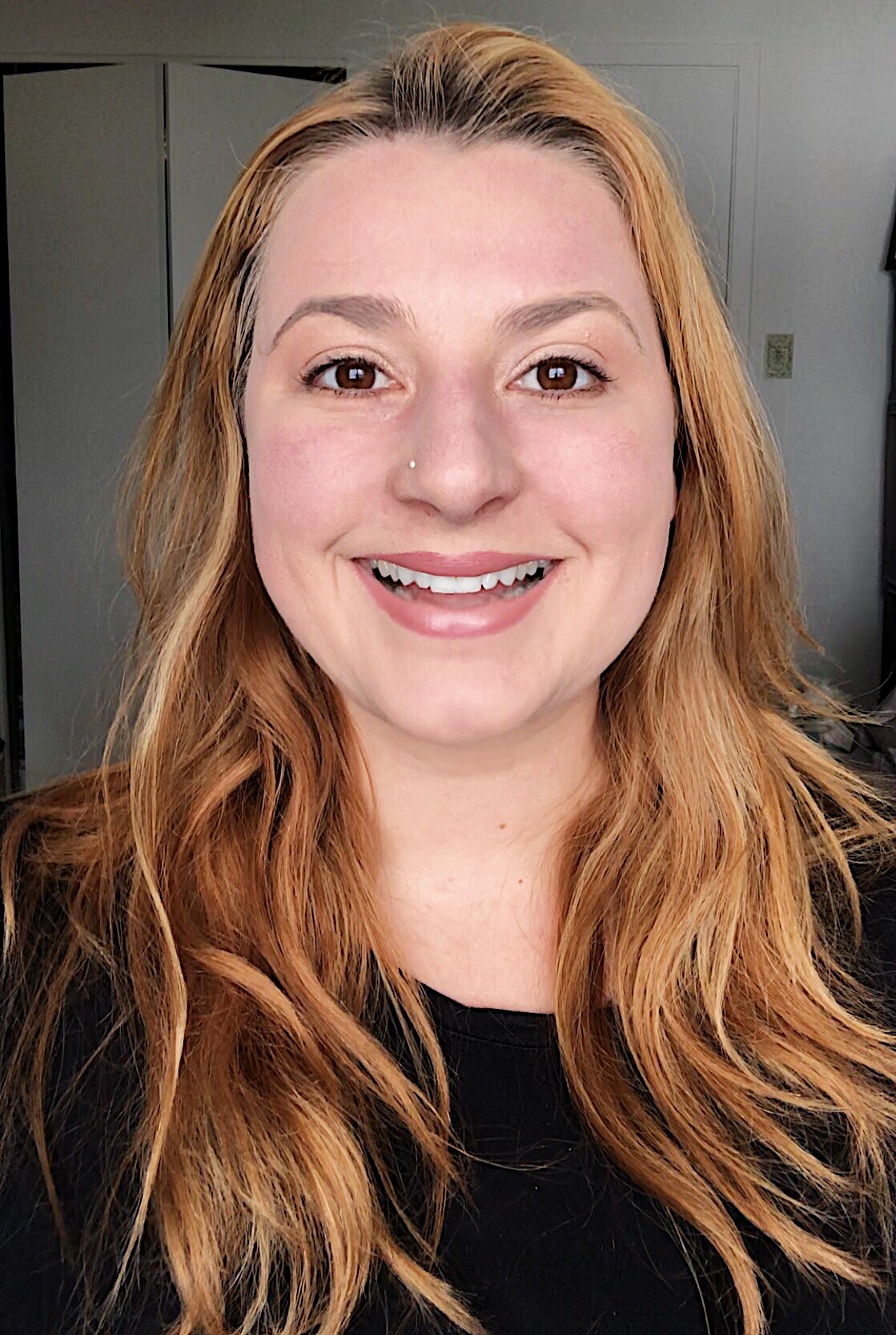 Why choose me as your teacher?
I've got 15 years of real-life, full-time crystal therapy experience.

I have worked with literally over 1,000 clients and students.

When I built my full-time healing practice in New York City, it was based on word of mouth. It was post-9/11 and just before the economic downturn. Spiritual healing was not mainstream visible like it is now, and yet, my work was so successful that I was able to quit my day-jobs and thrive full-time.
I have worked with a wide spectrum of people and serious issues.
I didn't get the mystic jelly types looking for a far-out experience.
The people who came to me were so desperate to feel better that they'd try anything.
HIV, cancer, people recovering from trauma, abuse, alcoholism, addiction, violent crime, and even medical malpractice.
People stuck in corporate jobs they hated. In relationships that were toxic. Stuck in their own limiting beliefs in their head.
Empaths, psychics and healers who had taken on so much of other people's harmful energy that they could barely function.
The list goes on.
Many were sceptics. However my client retention rate was over 60-80%.
I'm honest, no B.S., grounded, and a giver. I believe in this work, I love my students, and I am committed, no, devoted, to the people out there who need healing. I aim to deliver 100% every time.
Credibility. I am the published author of two crystal healing books: Change Your Energy: Healing Crystals for Health, Wealth, Love & Luck and Crystal Reiki, both top-selling and available worldwide. I have a trusted reputation as an expert in my field. I am also an approved training provider by the International Practitioners of Holistic Medicine (IPHM).
Course Curriculum
Section #1: START HERE FIRST!
Available in days
days after you enroll
Section #2: Part One - Energy Clearing and Grounding
Available in days
days after you enroll
Section #3: Part Two - Restoring Your Energy and Healing Your Aura
Available in days
days after you enroll
Frequently Asked Questions
When does the course start and finish?
The course starts now and never ends! It is a completely self-paced online course - you decide when you start and when you finish.
How long do I have access to the course?
After enrolling, you have unlimited access to this course - across any and all devices you own.
What is the refund policy?
This course is final sale, there are no refunds, credits or exchanges.
What crystals are required for this course?
It is recommended that you have the following 5 crystals to use in the training. They can be any size, shape or formation: Smoky quartz, red jasper, rose quartz, black tourmaline, hematite.
What if I want to substitute some of the crystals?
You can totally do that! You're also welcome to email Krista at
[email protected]
to check that your substitutions will still work with the training.
Can I be a beginner and take this course? Or what if I'm more advanced, is this still right for me?
Yes, this is a method of crystal and energy work that was developed specifically by Krista, and is accessible to people of all levels of experience.
What if I have a question during the training?
You can email Krista and she will respond to you within 1 business day. Krista's email address and office hours are available once you enroll in the course.
Is "Psychic Shield" automatically added to my account when I enroll in the Empath course?
Yes! It will be automatically added to your account when you complete enrollment.